New evolutive Prestige Skins will join Trackmania from January 1st.
Trackmania will bring a new feature allowing players to display their skill in a unique way. They will be able to unlock evolving car skins based on their driving talents and achievements in some parts of the game. This feature is called Prestige Skins, it will be released on January 1st and it will be available for all players, from Starter access.
3 categories of Prestige Skins
There will be 3 different types of Prestige Skins: Seasonal skins, Royal skins and Ranked skins.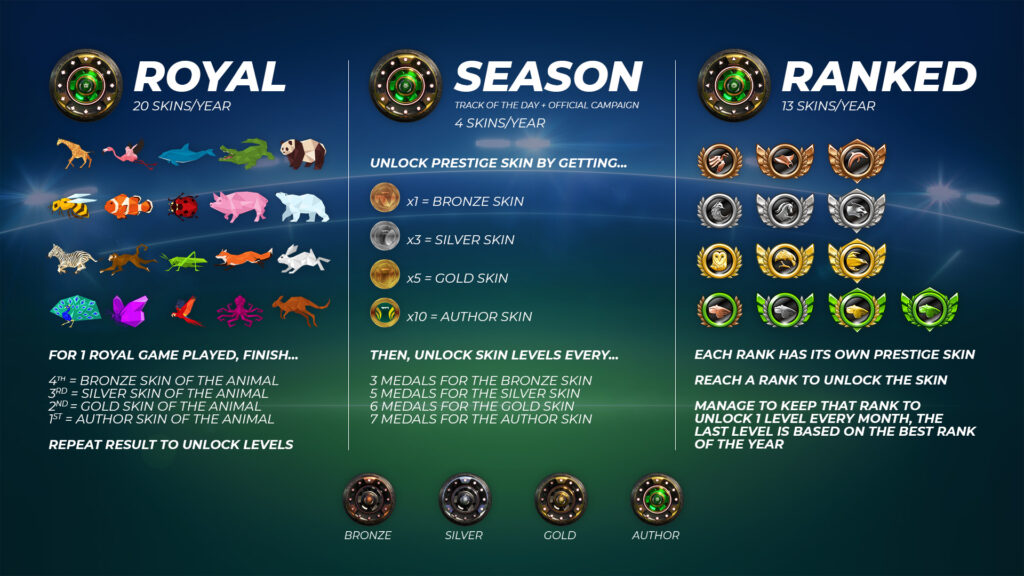 A new seasonal skin will be available every 3 months! The very first seasonal skin will be the Winter 2023 one. To unlock different levels, you need to collect as many medals as possible, in both the official Winter 2023 Campaign and Tracks Of The Day between January 1st and March 31st.
Ranked skins will be unlocked according to your rank in the Matchmaking game mode. A new skin is unlocked as soon as you reach a new rank, and skins' levels will evolve at the end of each month, according to your rank at this specific moment.
Royal skins will be available thanks to your results with a specific team. To unlock the butterfly prestige skin, a player needs to do a top 4 result with this specific team. A new level is unlocked each time the performance is repeated, and a new random skin is unlocked if a player already reached the maximum level on another skin.
Evolutive skins
Every Prestige Skins are evolutive, with different levels to reach on each model. These levels will be displayed directly on the cockpit and the wheels, visible in game and in the main menu!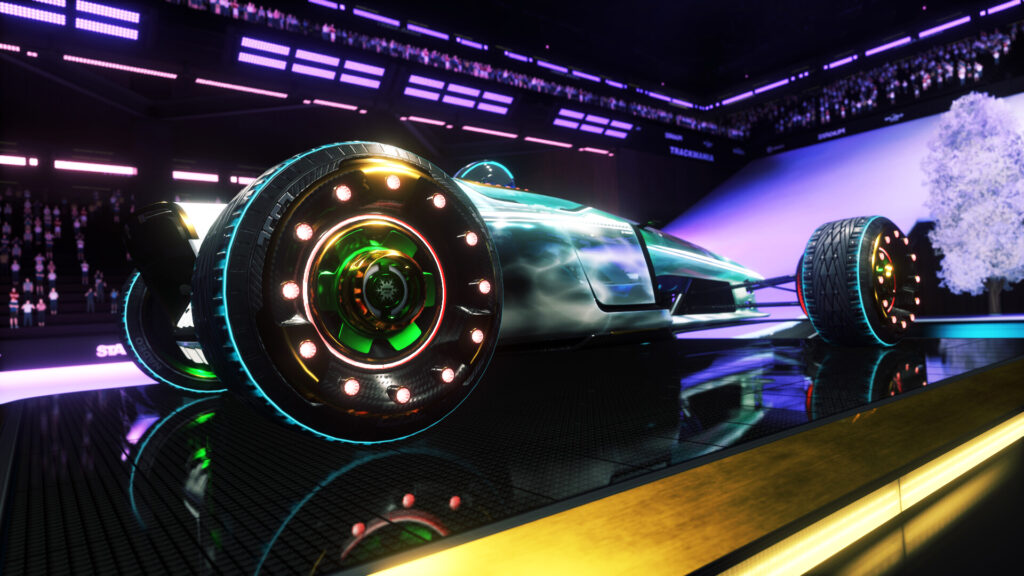 Each Prestige Skin category has a particular way to unlock levels. For example, Royal skins levels are based on a result in a Royal event, these levels are based on medals for the Seasonal skins.
37 Prestige Skins will be available in 2023 (20 Royal + 4 Seasonal + 13 Ranked). How many different skins will you be able to unlock in 2023?