Weeks go on and Team BDS remains undefeated in the Trackmania Grand League. Solary won the Match of the Week against Karmine Corp.
5 play days and 5 wins for Team BDS (Affi-Aurel)! The Swiss organization defeated Alliance (Mudda-Soulja) with a 4-1 score. BDS logically keeps the lead of the Grand League while Alliance is currently 6th (the last qualifying spot for the playoffs) with a 2-3 win-loss ratio.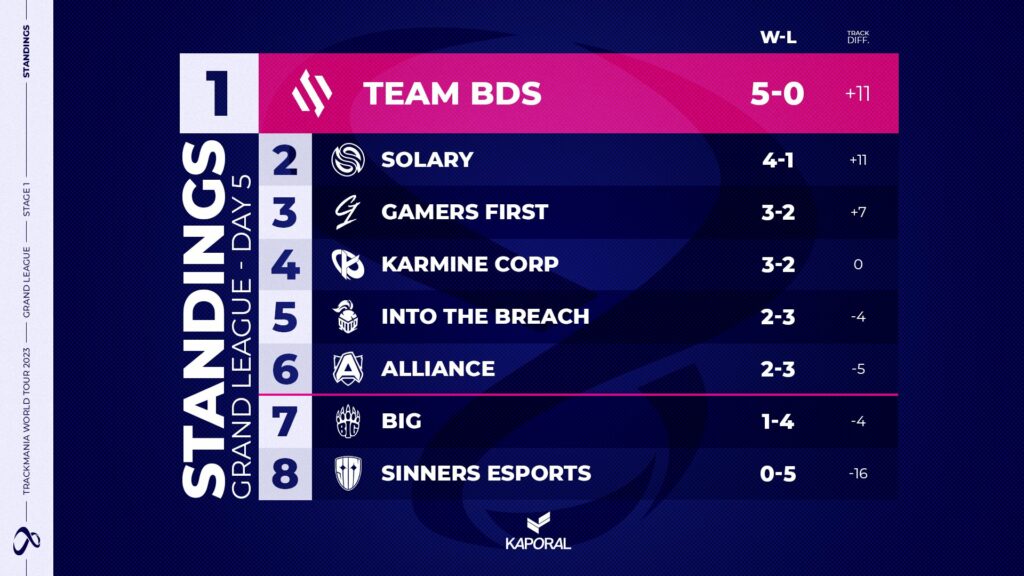 The Match of the Week was a clash between two French rivals: Karmine Corp and Solary. Otaaaq and bren won track 1. CarlJr and Pac answered back with two consecutive map wins, and then KC tied at 2-2 with map 4 win. Solary managed to once again win two tracks in a row, securing their 4th win of the season and the second place in the standings.
Karmine Corp falls at the 4th position with a 3-2 win-loss ratio, as well as Gamers First, but the American organization has a better map difference. G1 (Binkss-Gwen) dominated SINNERS 4-0 with a very impressive performance. Kappa and tween still didn't manage to win a match, but there are still two play days to show a different face!
Berlin International Gaming (1-4) is also in the danger zone after a close match lost against Into The Breach. The German organization will face Gamers First next week, while ITB will meet Solary.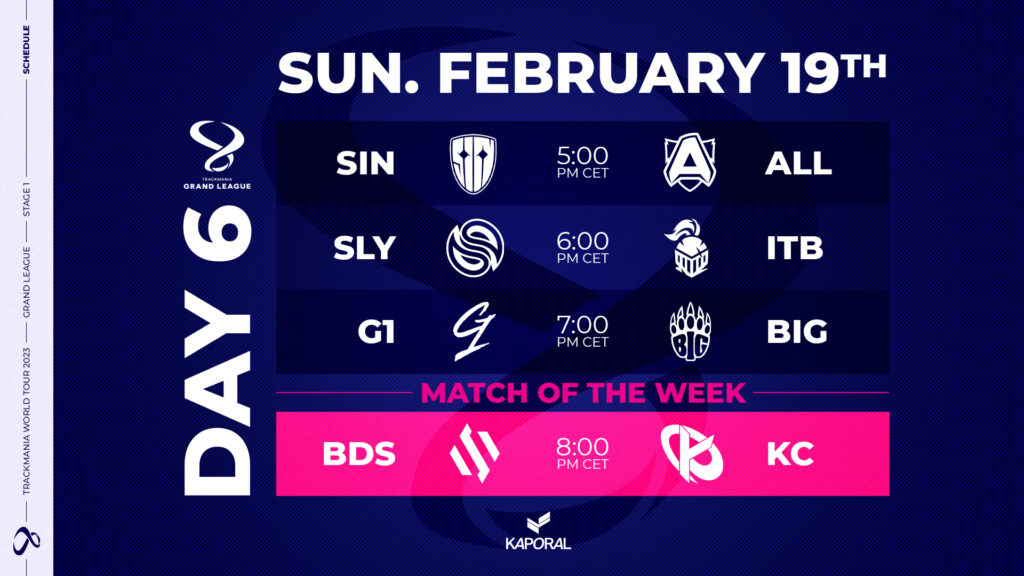 Can the league's leaders Team BDS remain undefeated next week against Karmine Corp? The last match will be very important for the remaining qualifying spots. SINNERS needs to beat Alliance to keep their hopes alive.
In the Challenger League, we now have a very close leaderboard with 4 teams in 2-1 and 4 teams in 1-2 position. Thanks to the map difference, Alternate aTTaX (Skandear-Wosile) is currently leading the competition.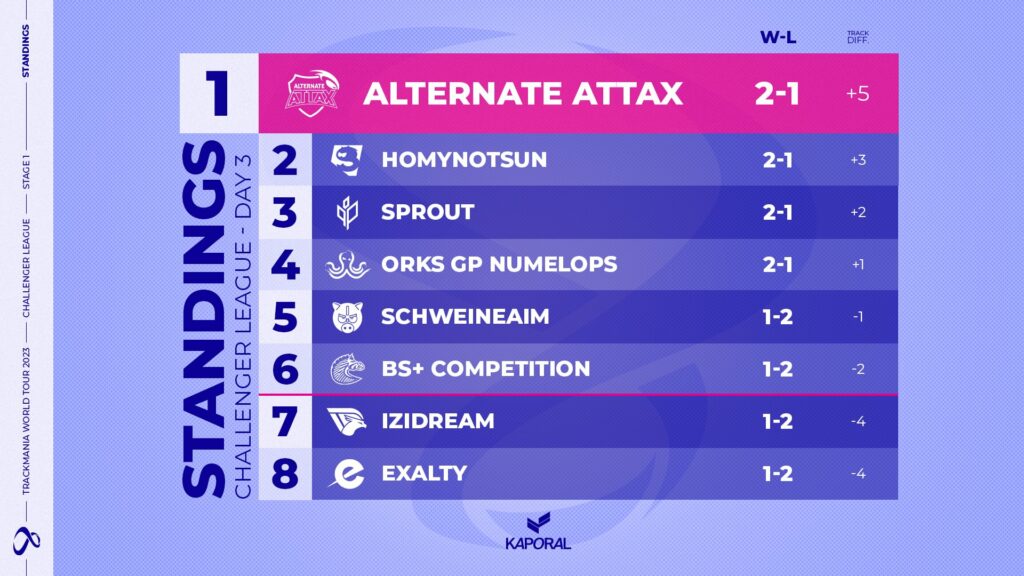 New Regional tournaments were scheduled last week for NCSA and MEA. In the American battle, Damascus Gaming (Neal-Nixotica) once again managed to defeat 100% CANADIAN in the Grand Final. This is the second tournament win for Damascus as well as F10 (Birdie-Cemko) who dominated their Regional competition. APAC and Europe tournaments will take place next week!