Team BDS keeps the TMGL standings lead with a 4th victory in a row and they secure a playoffs spot, 3 weeks before the end of the regular season.
Team BDS (Affi-Aurel) remains the only undefeated team in the Trackmania Grand League 2023 Stage 1. The Swiss organization managed to win a 4th match in a row, with a clear 4-0 domination against SINNERS. BDS will take part to the playoffs phase on March 12th. On their side, SINNERS Esports (Kappa-tween) lost their first 4 matches, but anything is still possible for the Czech organization with 3 play days to go, with matches against Gamers First, Into the Breach and Alliance.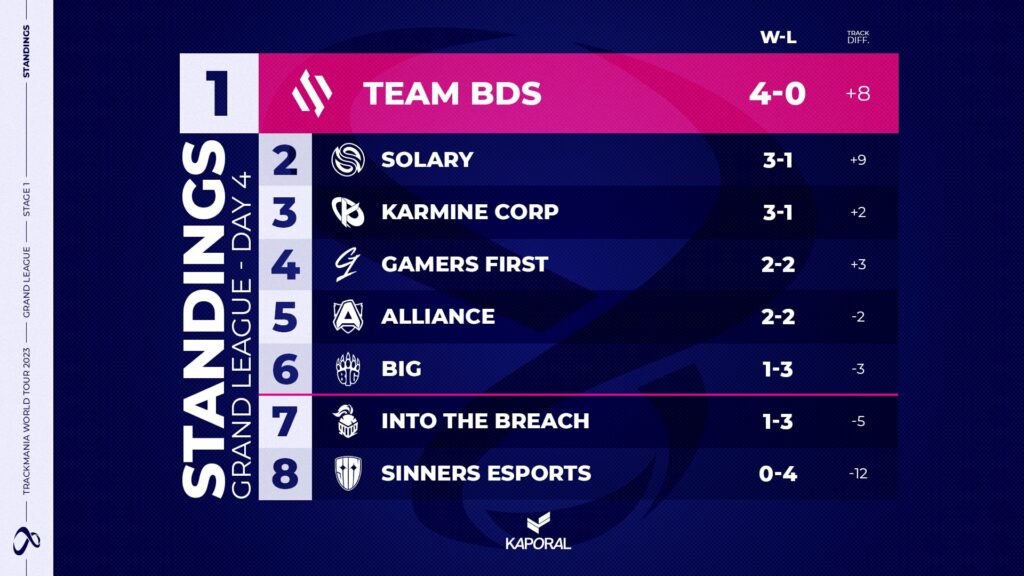 BDS-SINNERS wasn't the only 4-0 match of this playday, as Solary (CarlJr-Pac) also managed to defeat Alliance (Mudda-Soulja) with this score. Pac was flying this week, allowing his team to begin the match with 3 consecutive aces on Slowdown. Solary takes the 2nd place with a 3-1 win-loss ratio, just like their lifetime rivals: Karmine Corp.
Before the eagerly awaited SLY-KC game next week, bren and Otaaaq won against BIG (GranaDy-Massa) with 4-2 final score. The German team is 6th in the standings and they will face their main opponents for the last playoffs spot next week: Into The Breach (7th with a 1-3 win-loss ratio like BIG).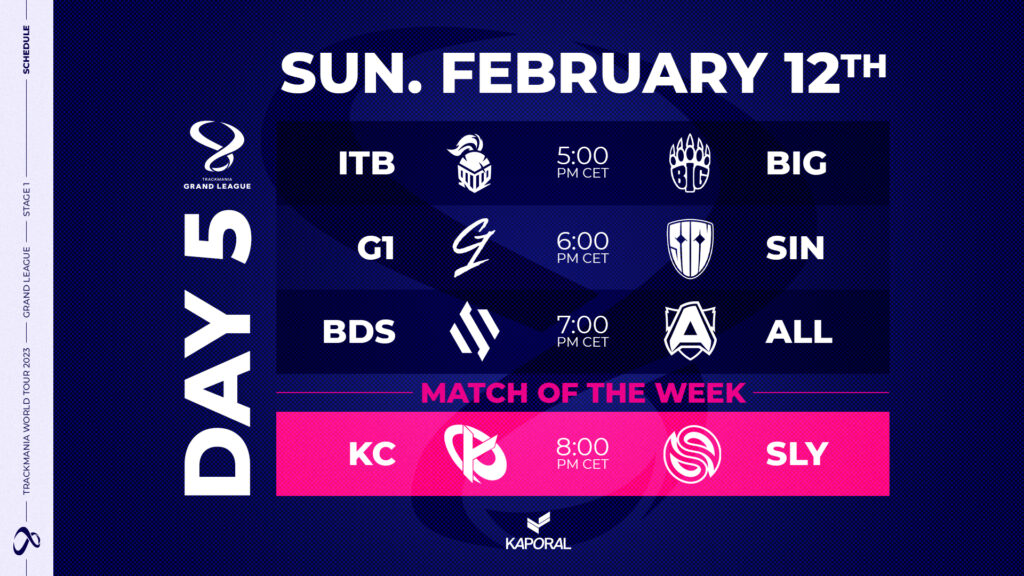 In the Trackmania Challenger League, orKs GP Numelops (Complex-Panda) takes the lead with 2 wins in 2 play days! Complex and Panada beat Homyno Tsun (Ener-Feed) thanks to a close win on Back'N'Forth which was picked by the French duo. Next week, orKs GP Numelops will meet two formers TMGL players: DexteR and Scrapie, playing for Sprout!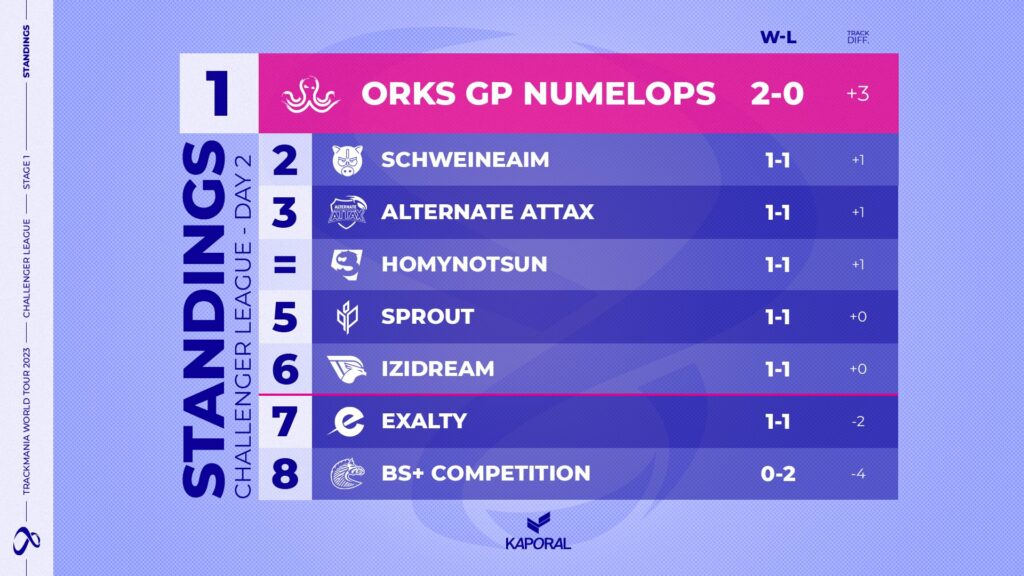 Also, Middle-East & Africa and North, Central, South America regional tournaments will be back next week! Can F10 (Cemko-Birdie) and Damascus Gaming (Nixotica-Neal) win their tournament again?