Team BDS remains the only undefeated team in TMGL thanks to their win against Gamers First. This week, TMCL also started, as well as Asia-Pacific and Europe tournaments.
Who will be able to stop Team BDS this season? Affi and Aurel have defeated their friends Binkss and Gwen from Gamers First and still lead the league after playday 3.
This Match of the Week was full of twists and turns. G1 managed to win the first two maps, but BDS made it back. The American team then won track 5. Even though G1 could have closed it with 2 match points, BDS stayed focused and won track 6 to move on to Reps as the final track. Suspense was peaking on the final leg with a 9-9 score before BDS finally succeeded to win a round take it home.
Solary, Karmine Corp and Alliance all won their games and climb to the top 4 with a 2-1 win loss ratio.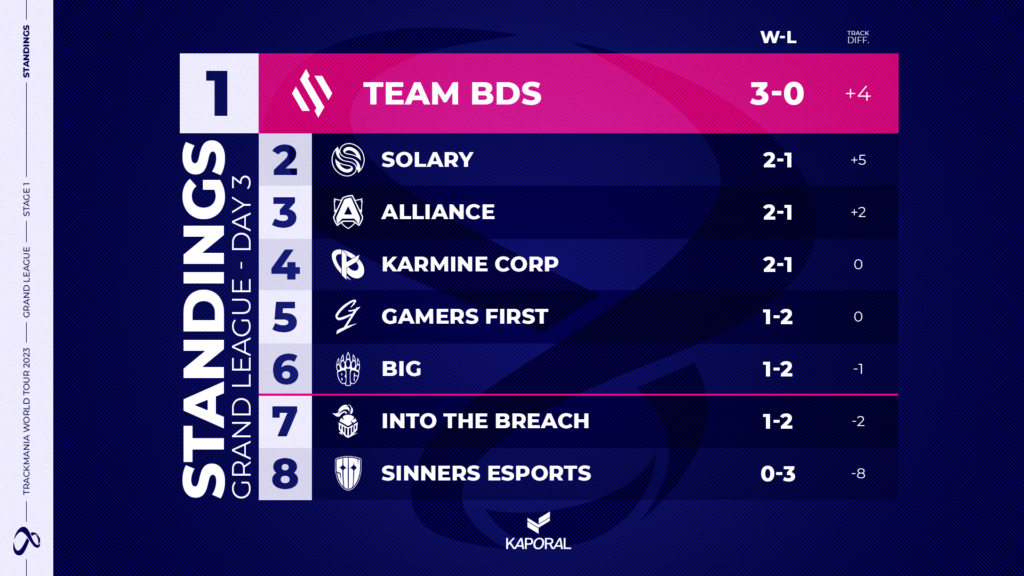 Next week, Solary and Alliance will face each other in a very intense match of the week, featuring the two last TMGL champions: CarlJr and Mudda.
Karmine Corp will meet BIG, as Gamers First will face Into the Breach in a match showcasing the youngest Trackmania players' generation.
On their side, SINNERS will try to win their first match against Team BDS, who will enter this 4th playday still undefeated.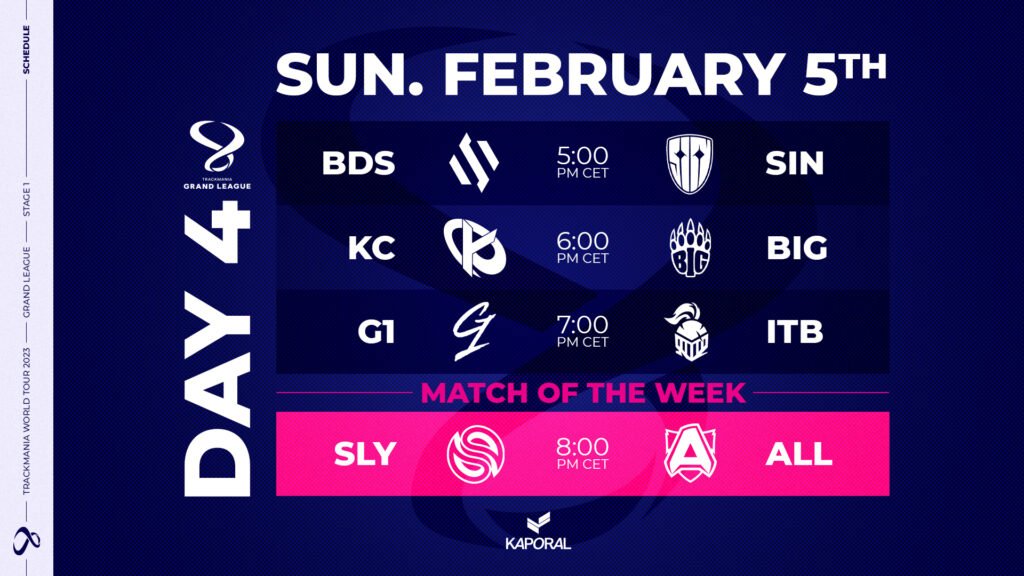 This week also was the Trackmania Challenger League kick off with the exact same rules as the Grand League. Alternate aTTaX, Homyno Tsun and Izidream won their games 4-1, while orKs GP Numelops beat Schweineaim Racing 4-3. The next playday will take place on Saturday February 4th from 5 PM CET.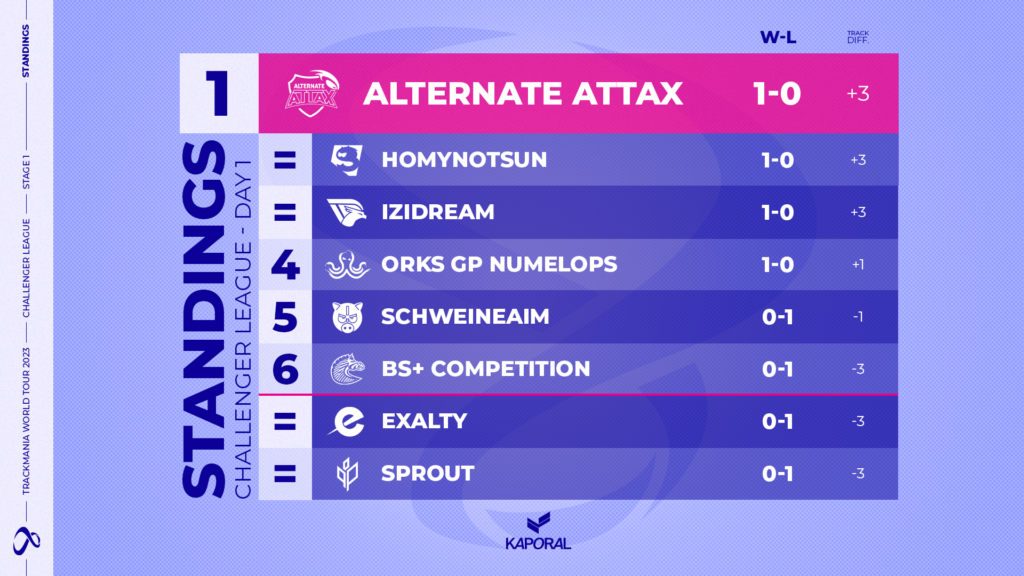 Last but not least, it was also the very first tournaments for Asia Pacific and Europe regions. Indonesian team VOBI (Kudajingkrak12 & Spark) won the APAC tournament while Ascent (Arthaniir & Xerar) secured first place in Europe.
No regional tournament is scheduled next week, but don't miss TMCL playday 2 on Saturday February 4th from 5 PM CET, and TMGL playday on the following day, at 5 PM CET as well.