The Trackmania Grand League is back this weekend, as part of the Trackmania World Tour 2023, with a new team format. The two first play days will take place on Saturday January 21st and Sunday January 22nd.
New format, new rules, new maps, new competitive circuit! The Grand League is finally back with a super weekend to launch Stage 1. The 16 best Trackmania players are representing 8 professional organizations and all of them will face each other once during the 5 consecutive Sundays of the Regular Season until February 26th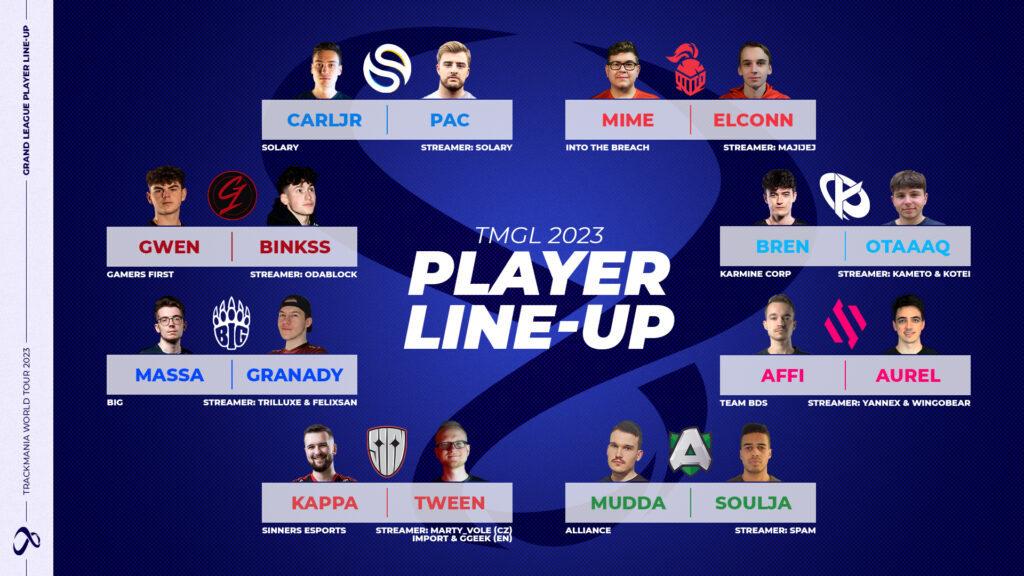 To celebrate the beginning of this new Trackmania World Tour era, the TMGL will start with a busy weekend with two play days, on Saturday January 21st and Sunday January 22nd. 8 matches will be played, featuring all TMGL teams and players. The Trackmania World Tour can also count on its new official sponsor, Kaporal, the first brand to join the adventure for the 2023 season.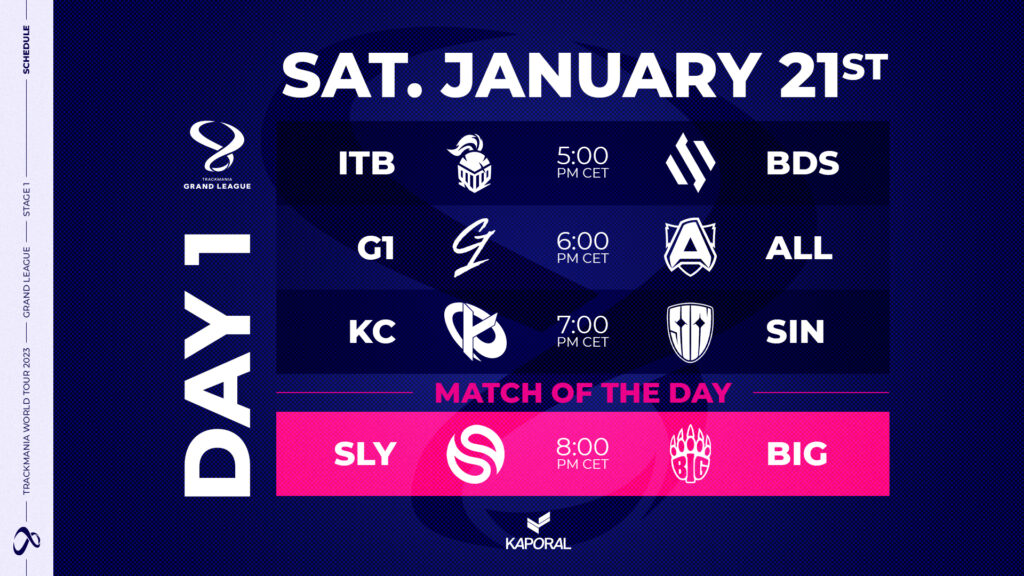 As is the tradition for the TMGL, every organization will set up their own Twitch broadcast to follow their players' journey. Additionally, an English global cast will be available on every single Trackmania Grand League match, held by Wirtual & Jnic.
The very first Grand League match of the season (Into The Breach vs Team BDS) will begin on Saturday January 21st at 5 PM CET!